April 19, 2023
Posted by:

chosen@202q

Categories:

Primate trekking, Safari blog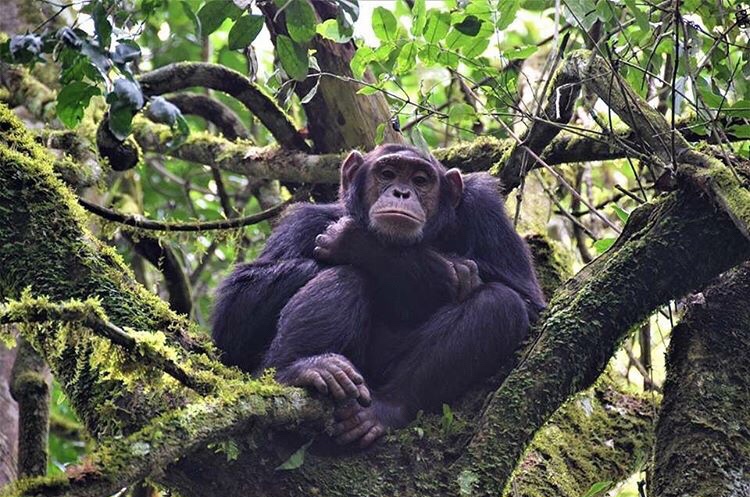 Budongo Forest is found in Uganda, in Masindi district and in the boundaries of Murchison Falls National Park which is North West of Kampala. The Budongo Forest is a moist, semi-deciduous tropical rain forest located at the top of the Albertine Rift, situated between 1° 37 N – 2° 03 N and 31° 22 – 31° 46 E. It is classified as a Central Forest Reserve and comprises 435 km² of continuous forest cover, which is large by Ugandan standards. It covers a total of 435sq km of mostly forest woodland, savanna and river line swamps. The forest is drained by four small rivers -Sonso, Waisoke, Wake and Bubwa which drain their waters into Lake Albert.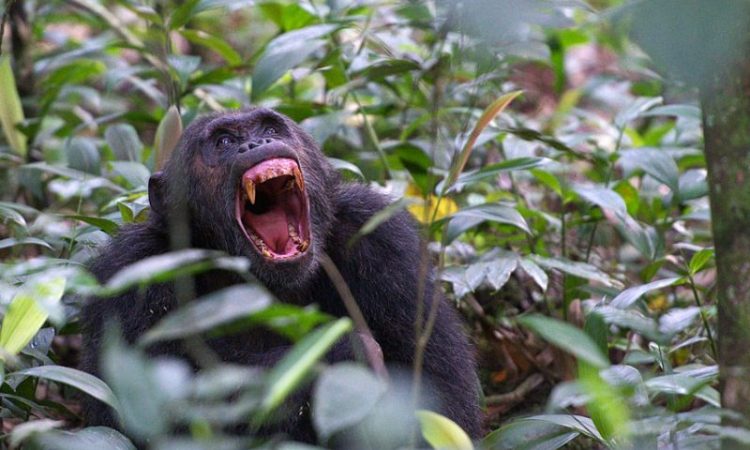 The forest reserve is divided into three important eco-systems particularly formed to protect the chimpanzees and endemic species within the reserve. It is actually said by many that Budongo Forest is the best place forChimpanzee Trekking in Uganda. Sonso, located on the banks of river Sonso and near a former saw mill is the most important part of the reserve home to some 53 groups of chimpanzees that are not visited by tourists.
The forest is the second most important in Uganda (after Semliki National Park, IBA UG009) for species of the Guinea–Congo Forests biome, and the list of such species will probably continue to grow. Muscicapa sethsmithi, only known from Budongo in Uganda, used to be common in mature forest, but is now extremely hard to find. Illadopsis puveli, a recent addition, is not known elsewhere in East Africa. Other species such as Ceratogymna fistulator, Smithornis rufolateralis, Ixonotus guttatus, Neafrapus cassini, Sylvietta denti, Batis ituriensis and Zoothera camaronensis are known from few other forests in the country. Other rare species in Budongo Forest include Pitta reichenowi and Parmoptila woodhousei, both with multiple recent records. Aside from the two biomes under which the site qualifies as an IBA, species restricted to other biomes also occur, including seven from the Afrotropical Highlands biome. All these make Budongo Forest one of the finest Bird Watching Destinations in East Africa.
There are also mammals like chimpanzees which are the main tourist attraction in the forest reserve beside the gigantic mahogany tree species. More than 600 of these primates are found in Budongo forest and are protected by the local administration of Budongo Conservation Field Station (BCFS). Other animals in the forest include duikers, forest pigs.
Much of the land around Budongo Forest is under cultivation with houses, villages, schools and markets. The Nyabyeya Forest College is nearby as is the Nyabyeya Trading Estate. To the west down the escarpment are Biso and Butiaba and the fishing villages along the beautiful Lake Albert and to the north is the Murchison Falls National Park. There are also numerous strips of river banks forest, perhaps some 100 km in total, forming arms of forest that stretch out into the surrounding areas, mainly sugar cane plantations and other cropland. The forest is of a medium altitude (average 1,100m). The land slopes from southeast to northwest, and its four main rivers, the Waisoke, the Sonso, the Kamirambwa and the Siba, flow towards the northwest towards the Albertine Rift.
Activities in Budongo Forest are many and these include:
Chimpanzee Trekking:
This is the main activity done at the Kaniyo Pabidi Reserve. There are two sessions of visiting the chimp's morning and afternoon per day. You will walk into the forest between 2 – 5hours in search for the chimpanzees and once you find them you view them for 1 hour and head back out of the forest. The morning session starts at 8am while the afternoon session starts at 2pm and clients will go with experienced guides. While tracking Chimpanzee clients can be also sight other animals like blue monkeys, black and white colobus monkeys, red tailed monkeys, olive baboons. You will also see oldest mahogany trees in East Africa. Prices for chimpanzee tracking per permit are USD 95 in the high season and USD 85 in the low season.
Chimpanzee Habituation Experience:
Here clients enter the forest to meet chimpanzees before they wake up, follow them in their daily activities as they feed and move from one place to another as you learn about their way of life. The time spent with the chimpanzees here is very long (Full day) as opposed to the one hour of viewing in chimpanzee tracking. So be ready to enjoy with your packed lunch, camera as you will shoot many photographs and videos.Chimpanzee Habituation is aimed at helping chimpanzees get used to human presence and our behaviors. Still clients go with experienced guides who will be carrying out their daily program of habituating chimpanzees. The unfortunate bit of this activity is that it's not done all year through and it is not available during the months of July, August and September. The cost for Chimpanzee habituation is USD 160 per person per day.
Birding Budongo Forest
Birding Budongo Forest is truly a paradise for bird watchers with over 360 species of birds. The forest is home to the rare Puvel's illadopses which is an endemic species to Budongo forest. Accompanied by a guide you will follow the trails and look out for different types of birds.Birding Watching Safari are available for a half or full day and guided by keen birders. Birding mainly takes place at the famous 'Royal Mile' and you will sight birds like Paradise Flycatcher, the rare Puvel's illadopses, Sabine's spine tail, Cassins spine tail, Pygmy crakes, Kingfishers( Chocolate backed, blue breasted, dwarf), White spotted fluff Tail, Ituri Batis, Pulvus Illadopsis, Brown twin Spot, Cameroon Somber, Cassins hawk Eagle, Crowned Eagle, Yellow crested Woodpecker, Forest Robin, Little green Sunbird, Grey headed Sunbird.