April 17, 2023
Posted by:

chosen@202q

Categories:

Safari blog, Uganda Adventure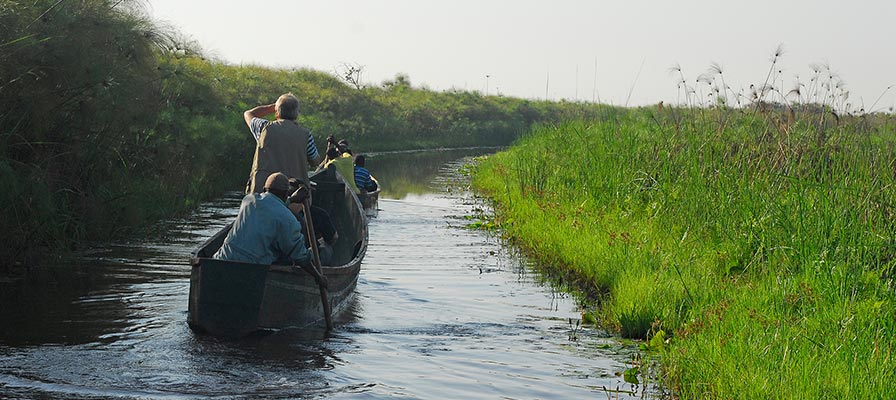 Amazing Things To Do  Around Entebbe
There are countless amazing things that tourists can do in and around Entebbe International Airport (EBB). The Entebbe Airport is currently Uganda's only international airport thus making it the main entry point for tourists on Uganda safaris before they set off to their respective tour destinations. Uganda is endowed and right from the airport, tourists have plenty to start their exploration before heading to the parks to enjoy gorilla trekking or game viewing.
Entebbe airport –EBB lies near Lake Victoria, one of the world's largest freshwater Lakes, and this is shared by three East African states including Uganda, Tanzania, and Kenya. It is accessible within the shortest distance from the bustling Kampala capital city; about 40km and you can drive through the old-Entebbe road or the express highway. Here are some of the most amazing things to do in and around Entebbe Airport;
Embark on guided walking tours
The best way to enjoy the view of the Entebbe is by taking a walk with a local guide. It is one of the most excellent ways to meet residents, interact, explore their unique cultures, and history, and also discover unique activities to add to your travel list. As you walk, there is the possibility to visit iconic sites nearby the airport including craft shops for you to purchase some items, restaurants to have a taste of local dishes, and more.
Tour the Botanical Gardens
The Entebbe Botanical Gardens are the only national botanical garden of Uganda, the pearl of Africa. Created in 1898, the botanical gardens are amazingly charming and exist in various zones. They are set near the scenic Lake Victoria and interestingly, they formed the backdrop to scenes from the Tarzan films featuring Johnny Weissmuller that were shot in the 1940s.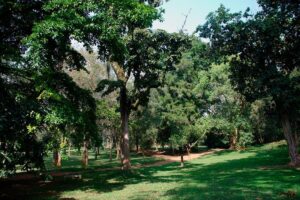 The Entebbe botanical gardens provide amazing birding opportunities. They are ideal spots to find birds such as the red-chested sunbird, yellow-backed weavers, Verreaux's eagle owl, northern brown floated weavers, orange weavers, black-headed weavers, orange tufted sunbirds, yellow-billed ducks, African grey parrot, malachite kingfishers, pink-backed pelicans, etc. There are also some primates to look out for, especially the charming black and white colobus monkeys, vervet monkeys, etc.
Trek with shoebills at Mabamba wetland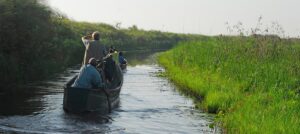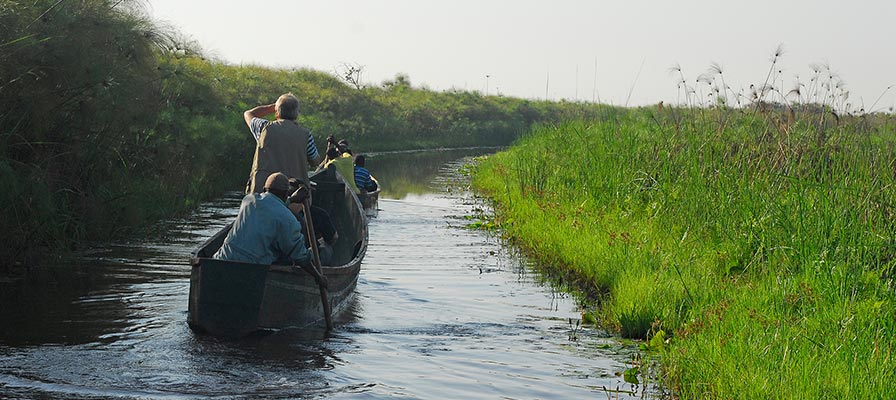 If you are a bird enthusiast, starting or ending your Uganda safari tour with bird-watching in the Mabamba wetland is remarkably the wisest decision you could have made. Blessed with a diversity of birds, Mabamba wetland lies west of the Entebbe and it is one of the best spots to find the elusive shoebill storks. Other locations to see shoebills include Murchison Falls National Park, Lake Mburo National Park, Queen Elizabeth National Park, Ziwa Rhino Sanctuary, and others.
Tour Ngamba Island Chimpanzee Sanctuary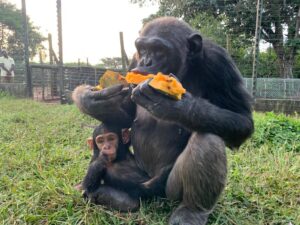 Established by Jane Goodall in 1998, the Ngamba Island Chimp Sanctuary is home to more than 52 rescued and orphaned chimpanzees. There are many ways to explore this charming tropical island and including visiting chimps half day or full day with guidance from the caretaker. You will observe chimpanzees and have a remarkable chimpanzee trekking experience as well as engage in feeding them with the caretaker.
Ngamba lies on Lake Victoria and it is accessible on a boat- motorized, speedboat, or canoe. Visitors have 2 sessions- half/full day.
Ngamba Island Chimpanzee Sanctuary.
Have a remarkable relaxing atmosphere on the cool beaches of a freshwater Lake- Lake Victoria. Some beaches have hotels or restaurants for you to grab something for yourself. The top beaches at the Entebbe include aero beach, Spenah, imperial, sports, lido, and others.
Explore the monuments & historical sites
Entebbe lies in the former government administrative hub till Uganda fully attained her independence in 1962 and Kampala became a capital city. Entebbe is where you can find the state house where the president stays. There are many former colonial administrative buildings and historical sites including Muzinga Square Park where you can come across some memorials and monuments. You can also explore historic churches including the Bugonga Catholic Church which dates back to 1902, St. John's church, and Kigungu Missionary Landing Site –the area where the first catholic missionaries arrived in Uganda.
Play a round of golf.
If you enjoy playing golf, Entebbe has got you covered. Visit the Entebbe golf club East Africa's oldest golf course, established in 1901. You can actively participate or watch others play.
Explore Uganda Wildlife Conservation Education Centre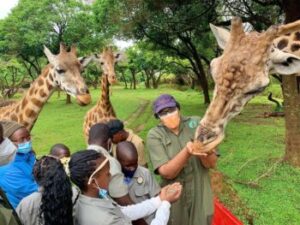 Most popular as Entebbe zoo, the Uganda Wildlife Conservation Education Center is home to more than 250 animals and sits on 72-acre land. This education center has a range of animals and birds including lions, chimpanzees, giraffes, shoebill storks, and more. You can spend more time by engaging in the behind-the-scenes tour/keeper for a day tour and more.
Boat ride/fishing
You can also have the best fishing experience or embark on a sunset boat ride on Lake Victoria. This is Africa's largest freshwater Lake and is shared by Tanzania, Uganda, and Kenya.
Tour the reptile village
Drive for a short distance from Entebbe airport and explore the reptile village. The reptile village is home to diverse reptile species, about 20 of them including snakes, crocodiles, chameleons, and more.
Other activities to enjoy in Entebbe include experiencing the nightlife, shopping, visit the craft centers/shops/markets.
Accommodation in and around Entebbe
Classic accommodation options are available for your overnight stay in and around Entebbe and include 2 Friends Beach Hotel, Papyrus Guesthouse, Imperial Botanical Beach Hotel, Best Western Premier Garden Hotel, The Boma Hotel, Lake Victoria Hotel, Admas Grand Hotel, and more.