April 19, 2023
Posted by:

chosen@202q

Category:

Birding Safari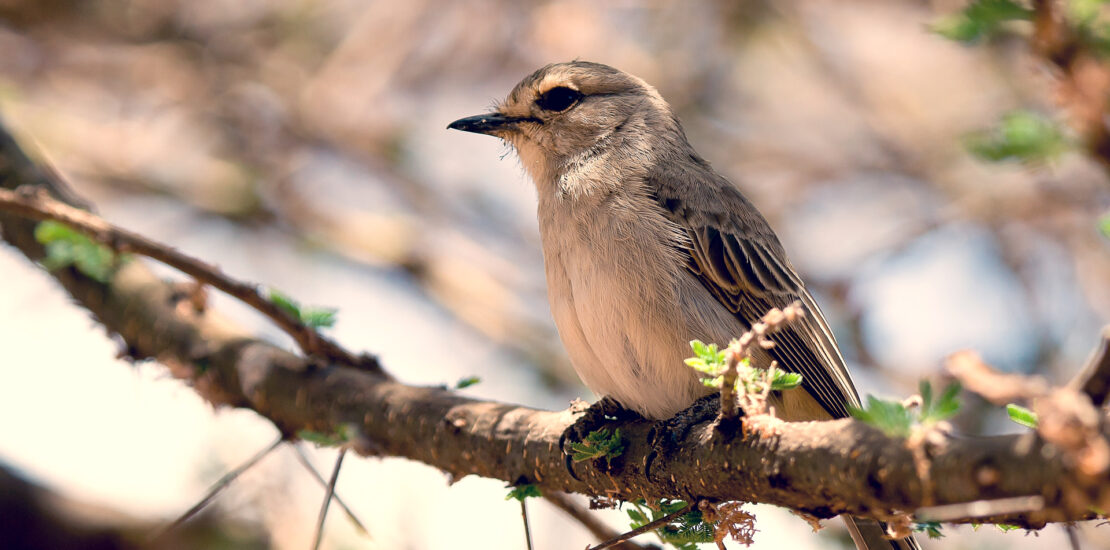 Bird Watching in Bwindi Impenetrable National Park is an exciting recreational activity that tourists like to experience in addition to tracking mountain gorillas in bwindi. This can be done with a naked eye or through a visual enhancement device such as binoculars and telescopes.
Bwindi Impenetrable Forest National Park is one of the most popular birding sites in Africa. In 2011 it was voted Africa's number one birding site which is an ideal habitat for a variety of birds, the recorded bird species are 360 with 14 of these not recorded elsewhere in Uganda and 90% of these are known to be Albertine rift endemics such as short tailed warbler and blue headed sunbird as well as seven IUCN red data listed species of birds. The beauty of doing bird watching in Bwindi is that you may catch a sight of mountain gorillas and other wildlife which makes your adventure a memorable one.
Uganda is a well known birding destination in Africa with more than 1000 species of birds that birding enthusiasts can encounter while on Uganda Birding Safari. Most of the national parks in Uganda accommodate a big number of birds that coexist with other wildlife.Every National Park in Uganda has got impressive bird life. Some birds live around water, Savannah and rain forests. On your Uganda safari you will not miss to see birds. Unlike primates and other wildlife, you don't need to travel far to see the birds because there are birds everywhere in Uganda you will definitely be amazed at their beauty.
You may not do proper birding in one day; it is however recommended you take more days on a Uganda Birding Tour and this will allow you spot as many birds as you want which is every birder's dream.
The birds which are easy to see include;
✓ Common Bulbul.
✓ African Emerald cuckoo.
✓ African blue.
✓ White tailed blue.
✓ Fly catchers.
✓ African green pigeon.
✓ African harrier hawk.
✓ Cinnamon-chested bee eater.
✓ Crowned hornbill.
✓ Giant kingfisher.
✓ Kiev gerund thrush.
Bird Watching in Bwindi Impenetrable National Park is commonly done along the main trail, the Buhoma Waterfall Trail, Bamboo Zone and Mubwindi Swamp Trail in Ruhiija.
Best time for birding in Uganda;
• November-April; migratory birds are available
• December to February; best time for birding. There are less rains
• May and June; the food supply is abundant and it is the main nesting season
• March-may; there are usually heavy rains and the hiking trails tend to be slippery. The mist may also be too much.
What you need for Bird Watching in Bwindi Impenetrable National Park.
✓ Comfortable hiking boots.
✓ Pack enough water and snacks.
✓ Warm clothing.
✓ Water proof bags to protect your gadgets.
✓ Binoculars or telescopes.
Apart from Bwindi Impenetrable National Park, Uganda has got plenty other birding spots all of which are teeming with vast species of birds, making Uganda one of the top bird watching destinations in Africa. Other bird watching destinations in Uganda include; Mabamba Swamp which is famous for the rare shoebill stork,Kibale National Park with a variety of forest birds including the Redwinged francolin, Red-chested fluftail, African pita among many other bird species.Queen Elizabeth national Park hosts over 550 bird species in addition to the rich wildlife and Murchison Falls National Park is home to about 370 bird species including the shoebill stork, giant kingfisher, bee eaters among other bird species.